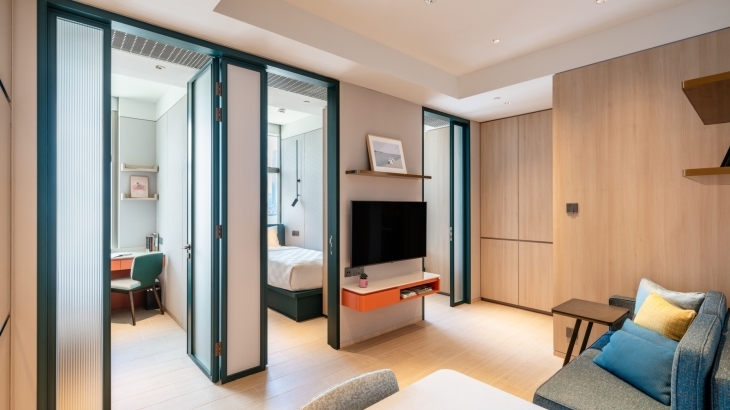 ​ The "trio" unit at TPWK (Photo from Sun Hung Kai Properties)
Sun Hung Kai Properties' new Aparthotel targets young professionals
TOWNPLACE WEST KOWLOON offers incredibly flexible lease terms in a modern and upbeat community.
Young professionals in Hong Kong are now looking beyond location and design when searching for homes and are choosing spaces that can offer them an "exquisite living experience," which is why Sun Hung Kai Properties created a development that offers both.
TOWNPLACE WEST KOWLOON (TPWK) is an 843-unit Aparthotel tailored for young professionals, offering individual layouts, mostly studios and one-bedroom as well as options of two-to three-bedrooms. The size of units ranges from 243 square feet to 860 square feet.
The development was established with the help of the interior design experts at Conran and Partners and architectural firm, LAAB.
"Aparthotel is the exact answer to the modern needs of young professionals that does not rigidly define the space, but combine the good side of both apartment and hotel — that's what we call a hybrid concept," TOWNPLACE (TP) Deputy General Manager Elee Lee told Hong Kong Business.
"Flexibility to every extent — lease terms, designs, on-demand services, etcetera — allows millennials to choose what they want. Flexibility is definitely our edge," Lee added.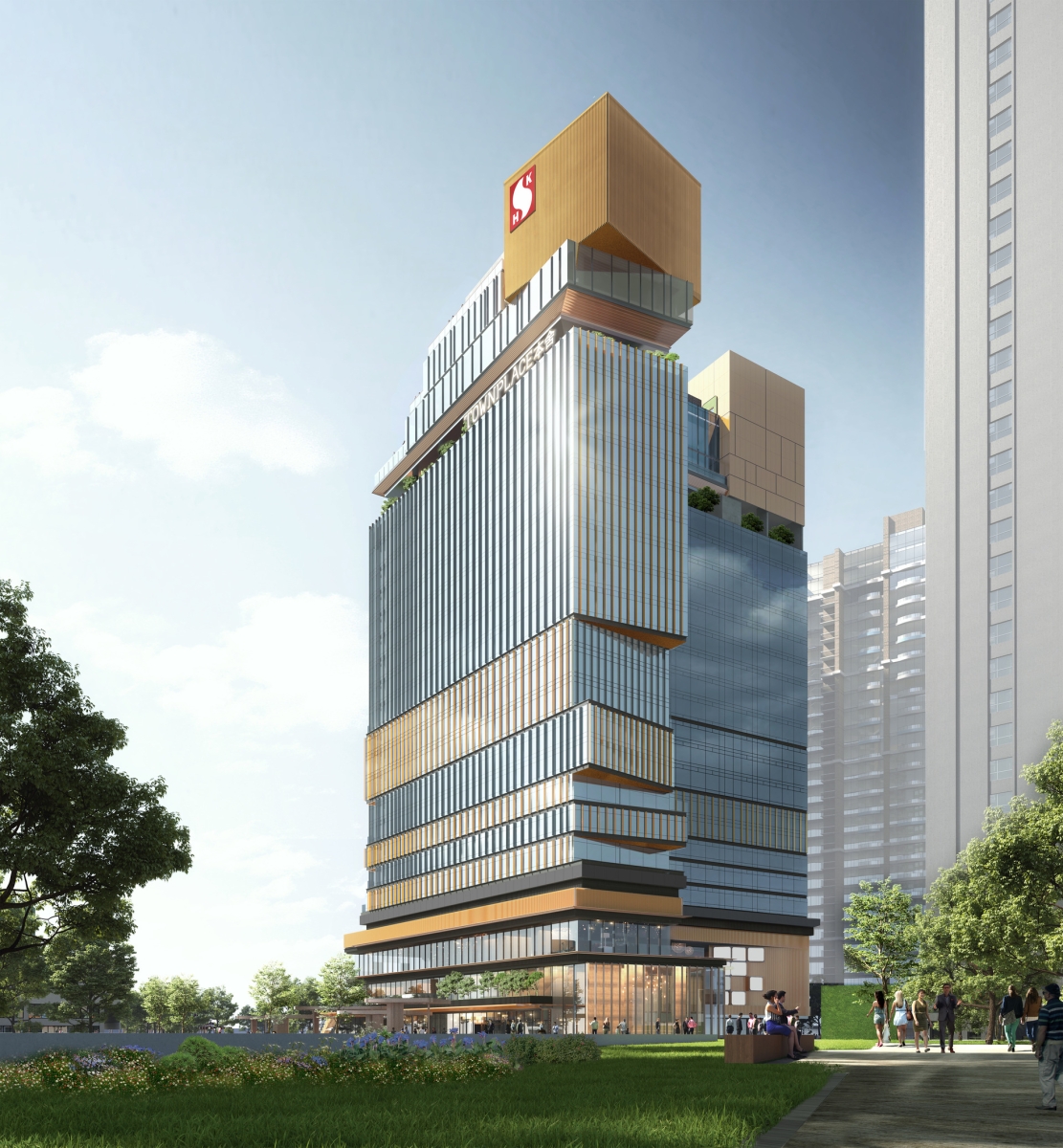 The TOWNPLACE features that make it attractive to young professionals include its hybrid short- and long-term leasing model and hotel service on demand options.
Lee revealed that TPWK offers flexible leases from mere days to months, and even years.
Apart from flexible leases, the TOWNPLACE development also offers a "trio" unit which is designed for tenants who value "togetherness and privacy."
"Each of the three private bedrooms is connected to a spacious shared living room area, providing the perfect balance of comfort and socialisation. It is perfect for a group of working buddies or partners who want to stay close together whilst still enjoying their own private space," Lee said.
The development also prides itself with the "Community." The development has a comprehensive clubhouse as well as a common area where tenants can socialise.
"Young professionals need a socialising platform for them to get together and to build something greater. They look for dynamic and quality lifestyle as well as a platform allows them to have social and business networking, We name it as 'Blesisure' lifestyle," Lee said.
West Kowloon: A centre for young professionals
Sun Hung Kai Properties selected West Kowloon as the location for its new Aparthotel for several reasons, but mainly for being "consumer/customer-centric for the young professional."
"The lively West Kowloon Cultural District is becoming an outstanding creative hub, attracting young professionals and inspiring modern and traditional ideas," Lee said.
In addition, the government is developing West Kowloon into a business district, thus, stirring up young professionals' preference to live in the area.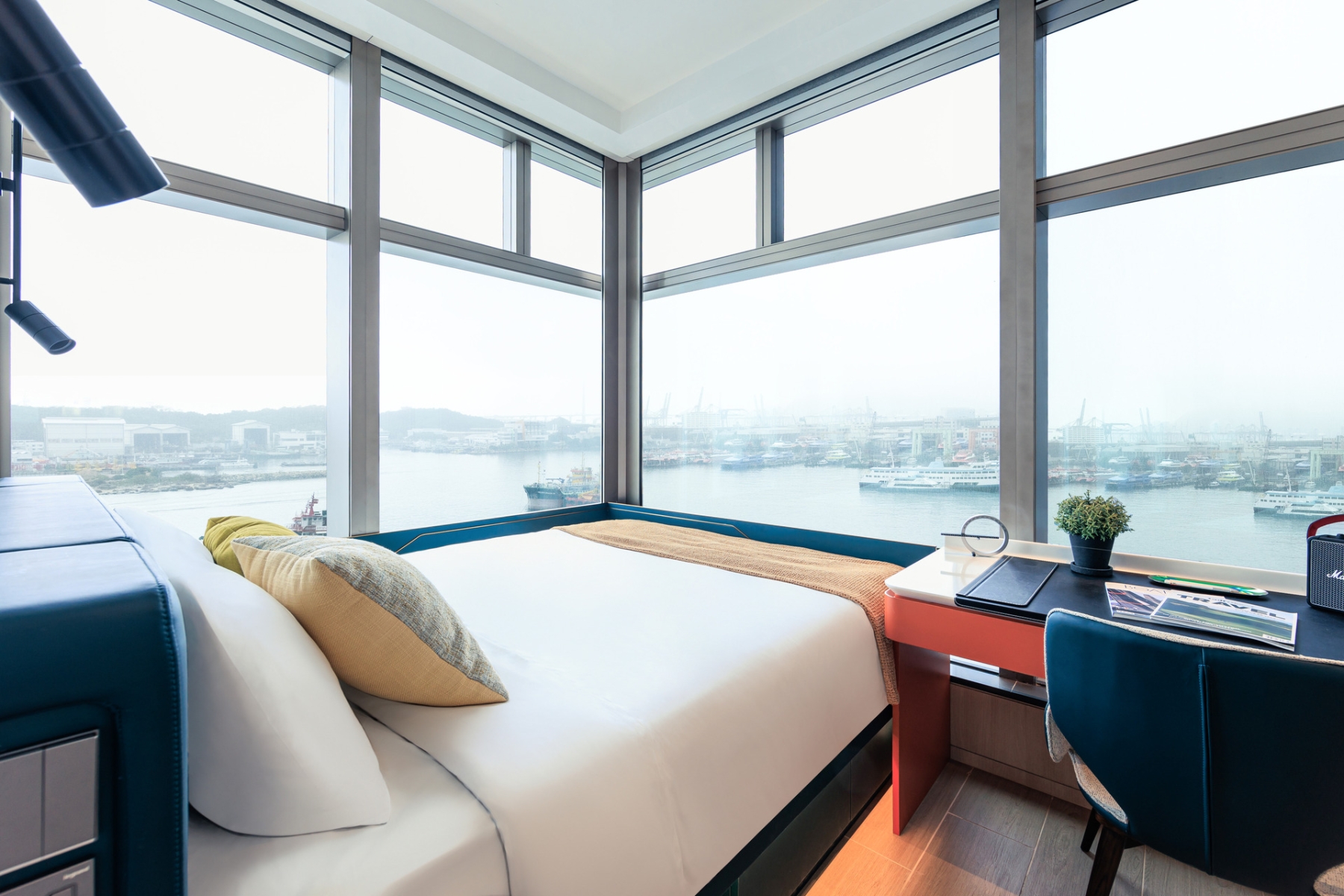 "The buzzing new West Kowloon Cultural District (WKCD) is shaping up to be a hive of outstanding creative activities, which has become a thriving destination for young professionals to gather and be inspired by both modern and ancient ideas alike," Lee said.

TOWNPLACE WEST KOWLOON s close to Hong Kong's Central Business District and high-speed rail station and airport line station.
The development is also adjacent to the International Commerce Centre (ICC) and the International Finance Centre (IFC). Other notable places near the development are M+ and the Hong Kong Palace Museum.
Lee said there will also be an upcoming Grade A office development in West Kowloon, making the area the perfect place for the Aparthotel.
Looking ahead, Lee said Sun Hung Kai Properties will build more developments that cater to the needs of the new generation tenants.