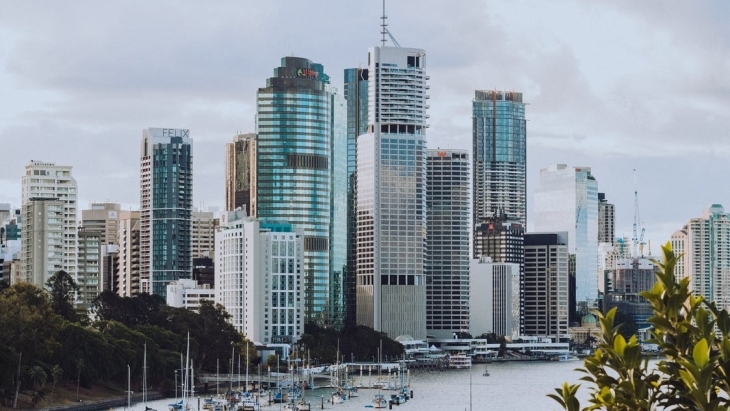 Brisbane's muted apartment demand won't last long: JLL
Strong regional population growth is expected to drive demand.
While apartment demand in Brisbane currently remains somewhat muted, JLL says this is not expected to last long given the underlying demand growth from strong regional population growth, the relative affordability of apartments, plus the likely return of investors to capitalise on the strong rental market conditions.
"With supply levels likely to remain moderate for some time, Brisbane is expected to move further into under-supply, and this along with higher construction costs are likely to support robust medium-term apartment price growth. Stresses in the rental market are also only likely to worsen," the analyst added.
Here's more from JLL:
Brisbane's new apartment demand remains moderate, but is improving, spurred by strong local population growth and by a lack of existing housing product available. Demand continues to be focused toward owner-occupiers, and particularly downsizers, who are generally looking for smaller, quality boutique developments.
While investor demand remains very muted, strong local rental market conditions and relatively high gross investment yields are starting to generate more interest from investors that can see the underlying supply shortage across the market.
Supply shortages grow
Brisbane apartment supply has fallen to very low levels over the past few years. While expected to rise in 2023, the level of supply is currently, and will likely remain, moderate for at least several more years. On top of project cost pressures, securing a building contractor has become the biggest challenge, as Brisbane's thin builder pool is more focused on 2032 Olympic infrastructure projects.
Rental vacancy in Brisbane has been low for an extended period now and was 0.9% in March 2023. Vacancy is now low across all product types and most parts of Brisbane, and market displacement levels are high.
Rents surge on the back of low vacancy
Brisbane asking rents have surged for some time now and very strong growth has continued into 2023. Rents across Greater Brisbane did not really fall in the early stages of COVID-19 like in Sydney and Melbourne, and as such, rents for 2-bed apartments are around a third higher than they were in March 2020 at the onset of the pandemic.
Brisbane apartment prices returned to growth in March and April 2023 after six months of decline. Prices are still around 1.5% higher over the year to April, and there appears little further downside now, given the affordability of apartments relative to detached houses and the market supply/demand balance.
Note: Brisbane Residential refers to Inner Brisbane apartments. Pricing data sourced from CoreLogic. Vacancy data sourced from REIQ. Rental data sourced from The Queensland Rental Tenancy Authority.