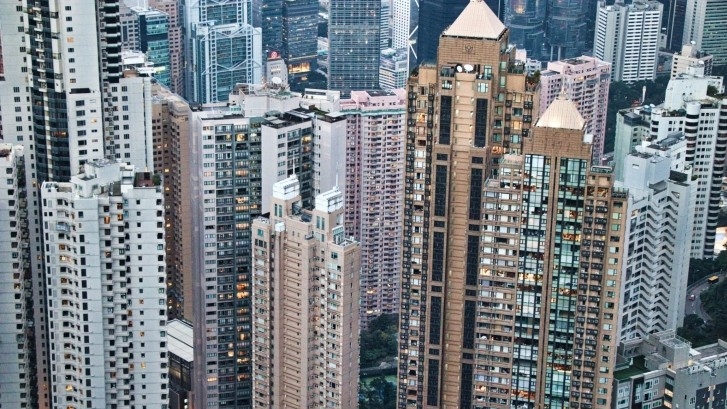 Andrzej from Pixabay
HK gov't needs to review valuations to ensure success of land sale programme – experts
Colliers estimates Hong Kong land revenue last year only 50% of target.
Last year, the government missed its revenue target of $420b (US$54b) under the 2021-2022 land sale programme, mustering only $71.7b (US$219m). Hannah Jeong, an expert from Colliers, said the factors that led to this failure boiled down to faulty valuation.
To ensure the success of Hong Kong land sales for 2023-2024, Jeong advised the government to reflect on market conditions in their valuations, given that developers, investors, and market players are under financial pressure due to interest rate hikes.
"Getting a new land with a significant billion dollars amount was not really an easy decision for many developers," Jeong told Real Estate Asia. "I suggest that they have a discussion with different market players like surveyors, developers, and investors so that they understand (the sentiment)."
Jeong cited the failed sale of the residential plot on Cape Road as an example of government valuations not matching with the market sentiment.
"The site is a luxury area, but it still has geographical challenges. Also, the interest hike was giving a lot of pressure into the luxury market, which is something not everyone can invoke. The government should reflect [on] these factors and make the reserve price more reasonable so that when bidders come in, they will be able to sell those land," she explained.
"The government always has a reserve price and it's not known in the market. It's their own information. That valuation, reserve price, has to be realistic," she said.
KK Chiu, international director and chief executive for Greater China of Cushman & Wakefield, expressed the same sentiment and suggested that the government "review standard land price and bidding price to make sure they are on par with market situation."
There are 18 plots under the 2023-2024 land sale programme, 12 of which are residential. Jeong pointed out that half of these residential plots are "rolling over from last year."
"This means that the government's KPI [key performance indicators] was actually only 50%. They didn't sell as they promised," she said.
Another view on why the government failed to meet its revenue target last year, said Jeong, is because the actual price at which the lots were sold are lower than the original estimation from the government.
For the government to sell their plots, Jeong said the government needs to "dispose of a site in a consistent manner based on their KPIs."
Best plots
Amongst plots under the 2023-2024 land sale programme, three are likely to draw the most attention, said Jeong.
One of these is the residential site on Castle Peak Road, So Kwun Wat, Area 48, Tuen Mun, New Territories which is offering over one million square feet.
The other two sites developers would be eyeing are at Yau Kom Tau, Tsuen Wan, in New Territories and Kai Tak Area 4B Site 5, Kai Tak, in Kowloon.
"The Tuen Mun and Tsuen Wan area traditionally have huge populations, and are well received in the local market. Last year, there were two successful land sales [in these areas], one bought by CK Asset Holdings in Tuen Mun. The site in Tsuen Wan was bought by Kerry Properties," Jeong said.
Driving her point, she said: "These two sites [Yau Kom Tau and Kai Tak Area] are very close to last year's land sales so they will receive a good response from the market."
However, Jeong underscored that whilst the Kai Tak area offers a significant 1.13 million square feet, the site is located on a runway.
"The runway infrastructure is still not there. There are residents complaining a lot about [how] there is no monorail. Not enough public transportation, and not enough reach to go outside from the runway," she said.
That considered, Jeong thinks the site will not be well received in the market or would fetch a lower bidding price among interested parties.
Market impact
For 2023-2024, it is expected that 20,000 units will be brought in the supply pipeline, indicating the government's "eagerness to make the supply and demand balanced" and make housing "more affordable," said Jeong.
Actually reaching this 20,000 estimate, though, would still rely on how many plots the government will sell, she added.
"Actual delivery from the developers may not reach that number because developers once they complete [a project], they don't need to sell in one go. I think that 20,000 units or more… is still a question mark," Jeong said.
For change to happen in the market, Jeong said there should be practical measures, but the government did not address them in its latest budget.
"The government didn't really touch on the stamp duty… We should remember those special stamp duties were artificially holding up the market quite tightly. The government put the December duty reduction for units below $9 million (US$1.16m). That is less than 1% of the property price. It won't really help the market too much," she said.
"Given the political situation right now, which means the geopolitical issues between China and US and also the Hong Kong economy recovery [being] relatively slow, and the high interest rate, we [are] still looking at the market downtime, at the about -3% adjustment for 2023," she concluded.