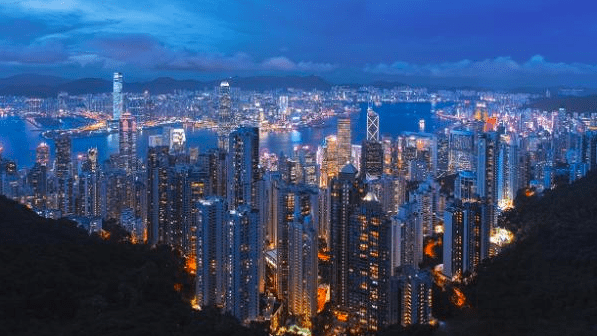 Hong Kong primary residential transactions rose to 1,019 units in June
The total volume declined 9.7% vs the previous month.
The one-month HIBOR has remained stubbornly high at around 5% since mid-June. According to JLL, DBS raised the mortgage rate cap to the prime rate in July, signalling the mounting liquidity pressure in the local banking sector.
Here's more from JLL:
The transaction volume in June rose marginally to 1,019 units in the primary market and dropped to 2,594 units in the secondary market, while the total volume declined by 9.7% m-o-m. Mass residential capital values fell by 1.0% m-o-m in June, following a decrease of 0.6% in the previous month.
In July, the government announced a relaxation of LTV ratios for self-use residential properties. Under the new rule, homebuyers can borrow up to 70% for properties valued below HKD 15 million, and up to 60% for properties valued below HKD 30 million. Despite the lower upfront payment for homebuyers, the stress test requirement remains a hindrance and limits the effectiveness of this relaxation.
Competitively priced new project launches were well-received by the market. 182 out of 228 units in the first launch of 'Henley Park' in Kai Tak and 374 out of 411 units in the two launches of 'NOVO LAND (Phase 2A)' in Tuen Mun were offloaded on the first day of their project launches.
Among a scarce number of luxury sales transactions, a house at 'Bay Villas' in Shouson Hill was sold for HKD 250.0 million or HKD 65,824 per sq ft, SA.