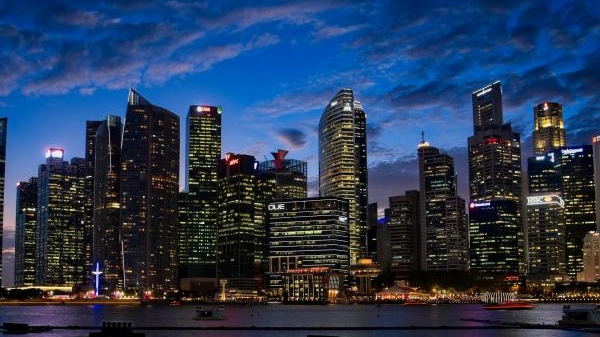 Tech firms still the second largest driver of office demand in Singapore
This sector accounted for a fifth of new leases in H1.
According to Cushman and Wakefield, financial and professional services firms in Singapore have partially offset a slowdown in tech office demand. The finance sector drove 49% of CBD new leases in H1 2023 up from 21% last year.
"For example, Morgan Stanley is taking up about 110,000 sf of office spaces at the upcoming IOI. Central Boulevard Towers Professional services such as legal, certification, and training are taking up pockets of office space in the CBD as Singapore's wealth management sector expands."
Here's more from Cushman and Wakefield:
While tech demand has slowed, it is still the second largest driver of office demand and drove 20% of new leases in H1 2023, down from 46% in 2022.
Office real estate activities could pick up by 2024 as the strict financing environment is expected to ease and business confidence recovers. "Office demand remains supported by continued relocations to Singapore amidst strong growth prospects in Southeast Asia, the reopening of China and continued wealth inflows to Singapore" said Jeryl Teoh, Senior Director, Co-Head of Commercial Leasing at Cushman & Wakefield.
Tourism Recovery Could Offset Cooling Domestic Demand
Retail sales in H2 2023 could be uplifted by seasonal effects from major events such as the F1 race, front-loaded purchases before GST increase again in 1 Jan 2024, and a larger return of Chinese tourists. Orchard retail and other hospitality-related trades would be key beneficiaries, given monthly visitor arrivals have sustained above the 1 million mark since March and are on track to be more than double the level last year.
Island-wide prime retail rents grew by 0.8% qoq in Q2 2023, higher than the 0.6% qoq growth in previous quarter amidst higher occupancies and normalisation of shopper traffic. With limited new retail supply and an anticipated comeback of Chinese tourists, retail rents should continue to recover throughout the year.
Landlord of malls turn to activity-based retailers to attract footfall
As e-commerce persists post-Covid, landlords have been incorporating current and new activity-based retailers into their tenant mix to remain relevant and attract footfall. Many of these new retailers are from the F&B trade, including Chinese coffee chain Luckin Coffee that has opened seven outlets this year, as well as Korean grill Bulgogi Syo, Korean fried chicken chain BHC Chicken and Japanese restaurant Tonkatsu Enbiton which each has at least launched two outlets. F&B remains the dominant driver of store openings and is estimated to make up 46% of store openings at prime malls as of May 2023 YTD.
"Large vacant retail units have also seen demand from entertainment and education retailers. This year, arcade operator Timezone has opened its largest outlet at Orchard Xchange, and both Kiztopia Club and NK Robotics have expanded at the new Woodleigh Mall,"' said Mr Wong Xian Yang, Head of Research Singapore & SEA at Cushman & Wakefield.