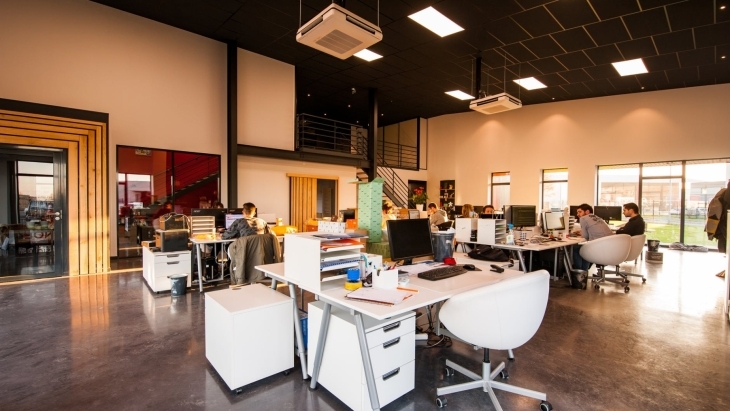 These three APAC cities are likely to see lower office space surplus by 2033
Excess supply across APAC is expected to be the lowest globally.
Singapore, Seoul and Mumbai are the Asia-Pacific regions expected to see lower office space surplus by 2033, according to Savills Future Office Availability Index (Please refer to Image 1). The study, published by Savills Impacts, offers insights into global office markets and future office availability.
In a post-pandemic world where employees are gradually returning to the office, Savills' Future Office Availability Index explores trends, how it intersects with projected economic growth, demographics, development pipelines, and volumes of environmentally sustainable office stock. This comprehensive analysis presents a glimpse into the future office availability of key markets worldwide.
The Savills index indicates that United States cities are likely to have the highest future office availability, while the excess supply for cities across the Asia-Pacific region are expected to be lowest. European cities generally fall in the middle, with supply and demand dynamics maintaining a relatively balanced state.
In Singapore, a growing number of employees are returning to the office, particularly in industries such as banking, finance, and companies from China, Japan, and Korea. However, technology firms continue to embrace flexible working policies. Going forward, a hybrid working model is anticipated, driven by the need to retain millennial and Gen Z staff who value remote work and occupiers' need to reduce rental overheads.
Singapore's new office supply has remained relatively low from 2020 to 2022. In 2022, considering the withdrawal of office space from the market and new additions, the net lettable area (NLA) is recorded at 926,000 sq ft (Source: URA). For 2023, despite the influx of 1.9 million NLA of new space, a significant portion (1.26 million sq ft) is attributed to IOI Central Boulevard. Considering potential project delays, this upcoming development may spill over into the supply figures for 2024. Cumulatively, from 2024 to 2028, the projected new supply stands at 3,196,000 sq ft NLA (Source: Savills).
Alan Cheong, Executive Director of Savills Research & Consultancy, comments, "While office space in most developed economies faces excess supply in the coming years, Singapore remains a relatively tight market due to a lack of new supply, which offsets the expected decrease in demand as companies adopt hybrid work models."
In comparison, US cities are projected to experience the highest office availability over the long term. Many occupiers have already implemented "return to office" mandates in 2023, which is expected to drive short-term office demand. This will gradually reduce the surplus space in some locations, offering tenants a range of options to choose from.
Marcus Loo, Chief Executive Officer of Savills Singapore, highlights, "Singapore's office market may possibly buck the trend observed in the US, as local authorities manage the supply of land available for large-scale office developments. Moving forward, the narrative will revolve around two key themes. A limited supply-driven market and the increase in secondary stock. Two diametrically opposed effect on rents and how it will behave, and we expect these two themes to continue to play out in an economic environment as occupiers continue to remain cautious on spending. However, it is becoming apparent that higher tiered green buildings will see sustained interest as more tenants consider environmental, social, and governance (ESG) factors in their selection and decision-making process."
"This isn't about offices just becoming empty due to some cities seeing lower return to work levels post-pandemic", says Kelcie Sellers, Associate, Savills World Research. "It's about how long-term economic, demographic and development trends interact with working patterns, to determine which cities potentially need to focus most closely on retrofitting and repurposing excess office space to other uses. Our analysis shows a broad East-West divide as office use in Asia Pacific is supported by expanding service economies, younger populations, cultural factors, a limited supply of buildings, and newer 'greener' stock. Elsewhere, the future supply dynamic is more nuanced, due to projected lower utilisation rates and an over-supply of pre-2010 buildings which tend to have lower sustainability credentials."
Jeremy Bates, Head of Occupational Markets EMEA, Savills, comments: "While there have been many headlines about corporate occupiers' space strategies, largely led by some turbulence in parts of the tech sector, the fact is that quality office space remains in high demand. "Long-term, however, we need to consider all the factors that generate tenant demand, and accept that in some locations this will lead to the offices market looking quite different in 10 years' time, with occupier requirements centring around an increasingly narrow definition of 'prime' space."