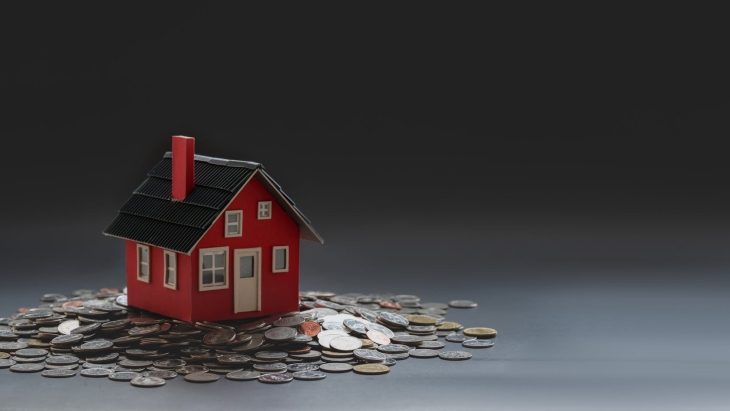 Which APAC cities made the world's top 5 highest prime residential capital value growth?
Mumbai clinched the second spot with a 4.3% growth in H1.
Capital values grew on average by 1.1% across the 30 cities included in the Savills World Cities Prime Residential Index in H1 2023, compared to growth of 0.8% in H2 2022. This left year-on-year growth to June 2023 at 1.9%, the slowest annual growth since December 2020.
Dubai heads the list of highest levels of prime residential price growth with capital values up by 11.2% in the first half of 2023. Mumbai follows at 4.3% with Cape Town, Sydney and Tokyo behind at 3.6%, 3.3% and 3.2% respectively.
Singapore's capital values for the first half of 2023 is at 0.1%, impacted by rising land and construction costs trickling into prime pricing in Singapore. However, together with Bangkok, the forecast for both cities is a growth of between 4% and 5.9% for the second half of 2023. Dubai will still retain its top position with an expected growth of between 6 and 7.9%.
Dubai and Singapore will benefit from the continued relocation of Ultra-High Net Worth Individuals, whilst Bangkok is forecast to continue recovering to pre-pandemic pricing levels.
Paul Tostevin, Director, Savills World Research, adds, "These cities still offer comparative value by global standards. Across the 30 global cities, the slowdown in sales markets, first recorded in the second half of last year, has continued into 2023 in the face of rising interest rates and muted global economic growth. In spite of this, prime residential price growth has, on average, remained positive, and we forecast capital value growth of 1.1% for the second half of the year across the 30 global cities we monitor.
Alan Cheong, Executive Director, Savills Research & Consultancy: "The rate of capital appreciation in Singapore has slowed in H1/2023 due to the authorities' attempt to curb excessive foreign liquidity from piling into the market. With the Additional Buyers Stamp Duty now set at 60% for foreigners, it appears to many as a draconian move. However, over the longer term, this is beneficial to the market because it lowers volatility and brings price appreciation in line with economic fundamentals."
Year-to-date, cities in the Asia Pacific region saw the strongest levels of prime price growth. Ten of the thirteen APAC cities in the Savills Prime Index reported positive price growth, followed by European locations where seven of the eleven European cities grew above 0%.
Whilst prices are yet to recover to pre-pandemic levels, Mumbai, Cape Town, and Bangkok all saw capital values grow more than 3% in the first half of 2023. Mumbai experienced 4.3% growth in H1, with larger prime residences in greater demand. Cape Town's prices increased on average by 3.6% and Bangkok's by 3.1% in H1 as wealthier international buyers returned to both cities.
European cities, namely Paris, Berlin, and Amsterdam have all fared worse by comparison. Buyers are less active amidst rising interest rates and a lack of high quality stock. Best in class assets continue to perform well, however, creating an opportunity for new developments in this segment of the residential sector.
Across the Atlantic, New York's prime residential sales fared relatively well compared to the national housing market average. Sales volumes are gradually returning to pre-pandemic ten-year average levels. Year-to-date sales volumes were down 27% compared to the same period last year, but were 9% above 2019 volumes.
On the West Coast, capital values fell more significantly. In the Californian cities of Los Angeles and San Francisco, prices dropped by 3.0% and 3.7% respectively in H1 2023. With stock depleted, many would-be buyers chose to stay in their current homes rather than look for a new property.
In Asia Pacific, softer market sentiment slowed demand in both Seoul and Shenzhen. Seoul's average prime prices fell by 1.7% and Shenzhen's by 3.3% in H1 2023. Rising interest rates from the Bank of Korea knocked investor confidence, even in the prime residential market; this, however, followed a peak of activity within the prime segment in the latter half of 2022. In Shenzhen, ongoing policy restrictions on purchasing eligibility and financing and a weaker economic backdrop led to lacklustre sales performance in the luxury segment.