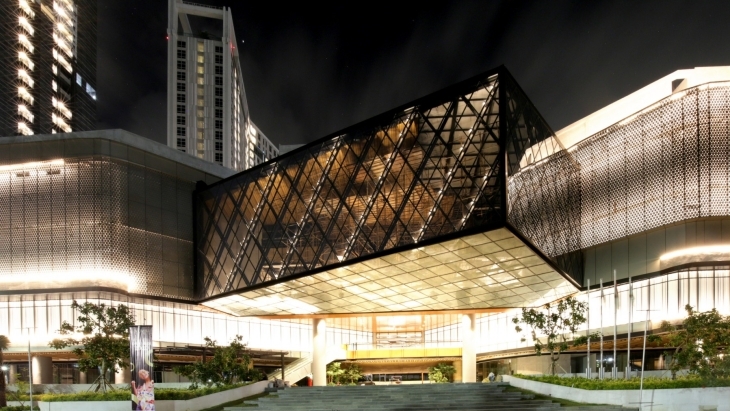 PT PP Properti Tbk bags two wins at the Real Estate Asia Awards 2021
The Indonesian company took home the Mixed-Use Development of the Year and Sustainable Development of the Year trophies.
As one of the leading state-owned Indonesian companies offering three linear businesses in the residential, mall & edutainment, and hotel development, PT PP Properti Tbk continuously transforms itself to adapt to market needs and emerge as a company known for its quality products.
Their efforts have led them to achieve the enviable position of being the foremost and biggest company among SOEs engaged in property development—both in terms of the quantities and scale of projects under development. Currently, PT PP Properti Tbk now has a 40% market share compared to other SOEs, and are well on their way to achieve their vision of becoming a sustainable, globally-competitive national scale property developer in the country.
With these goals in mind, the company led the creation of one of their most important luxury concept developments to date: Grand Sungkono Lagoon. Considered Surabaya's newest lifestyle mall and edutainment destination, Grand Sungkono Lagoon is located at the Central Business District of West Surabaya and directly integrated with the Highway to Underpass and Overpass Mayjend Sungkono.
This mixed-use concept development consists of three apartment towers that fulfill all the needs of its residents—from residential to entertainment, shopping, and even office space.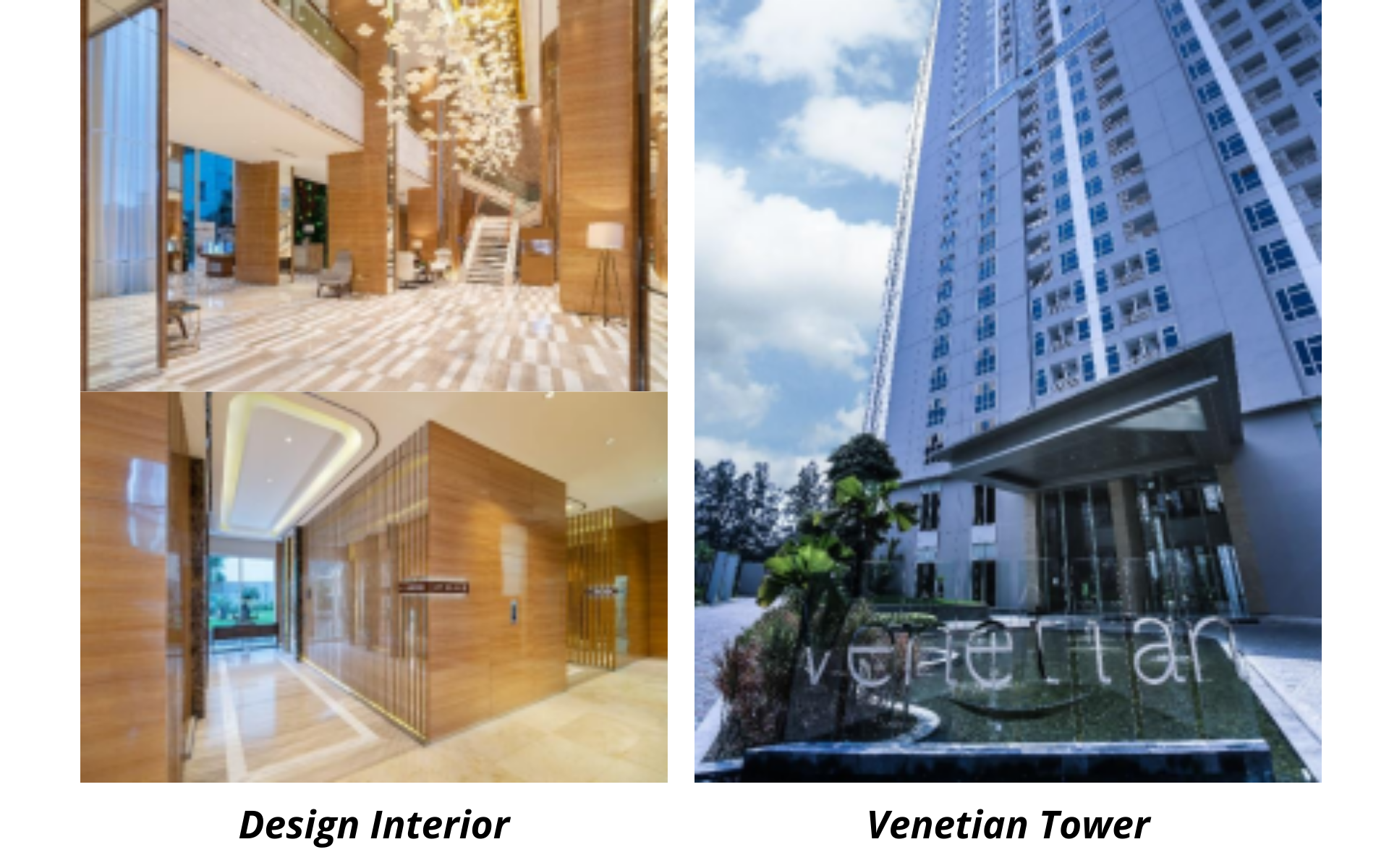 Venetian
The first apartment tower in Grand Sungkono Lagoon, the Venetian was taken from the name of a floating city in Italy to represent the lagoon's beauty. This tower's entire building uses recycled water, regulates natural lighting directly from the sun, and maximises open spaces to make it more economical.
The result of these endeavors was a Gold certification stamp from Green Building Council Indonesia.
Caspian
Grand Sungkono Lagoon's second tower, Caspian offers a Smart Home System technology concept where apartment residents can control various facilities, such as main door lock control, television control, AC control, lighting control, and smart power control with just one click from a Smartphone.
Orlin
Orlin is the third and upcoming apartment tower in Grand Sungkono Lagoon, and is considered the most complete and biggest tower of all three. It has more than 33 facilities—some of which have not been found in Surabaya, such as the Highest Rooftop Pool in Indonesia. With its swimming pool offering an altitude of 178 meters, it is only 20 meters apart from the Rooftop Pool Marina Bay Sands Singapore.
Other firsts also include an Aqua Gym, a variation of the first gym in the water present only in Surabaya. Moreover, there is also the thematic jacuzzi, the first natural jacuzzi at the top of the tower that carries a new experience for residents.
Lagoon Avenue Mall Sungkono
Lagoon Avenue Mall Sungkono (LAVES) is a premium lifestyle mall with an environmentally friendly Green Building concept and open space that makes visitors feel more comfortable and relaxed. Apart from the cool atmosphere with a touch of nature, visitors can also enjoy the aesthetic beauty of the modern world-class façade.
Grand Kamala Lagoon
In the city of Bekasi, PT PP Properti Tbk is also developing a prestigious project with 'The Floating City' concept as the main concept for Grand Kamala Lagoon brings the sense of balance back to our lives and offers a sanctuary where you can breathe the clean air and feel the revitalizing forces of nature. Grand Kamala Lagoon has 'lagoon' areas as the center point of the area surrounded by a jogging track and many attractive areas for improving communities and engaging residents in driving positive impact.
Grand Kamala Lagoon, Bekasi
Some years ago, before this development started, as it is located on a lowland, the Project Site acts as the water catchment for surrounding areas before the rainwater is flushed out to the main drainage line. Often heavy rains can cause a flood to the surrounding area. So the team designed the development that reduces the impact on the environment and preserves natural resources.
Grand Kamala Lagoon using alternative water sources from recycled water for clean water and drinking water demand. By using water reuse, Grand Kamala Lagoon can reduce demand for freshwater resources and can reduce the volume of wastewater discharged into the environment. To protect water resources, Grand Kamala Lagoon has water retentions areas, infiltration wells, and rainwater storage tank in the tower area.
A flyover system of the road network is built to accommodate water retention areas to prevent flooding hazards in the project site and surroundings. This water retention area has 4m depth, thus it can contain 256,195m3 of water as required by the local authority.
The water conservation system in Grand Kamala Lagoon brings Gold Certificate from Green Building Council Indonesia to our first tower, Emerald Tower and it has an impact to increase product value.
To ensure the pedestrian's comfort, safety and convenience, the pedestrian network would encroach into the building parcels. Direct linkage between pedestrians and the buildings would effectively create. We also provide bike paths and bike parking to reduce global carbon emissions via increased bike usage.
Integrating all these towers where residential and commercial establishments converge in one location has resulted in a self-sustaining community where everything can easily be accessed in a convenient way. Furthermore, the company's efforts to provide natural resources and ecosystem services on their day-to-day functions have allowed them to meet human and community needs without impairing the integrity and strength of the natural system. It is for this reason that Real Estate Asia is awarding them the Mixed-Use Development of the Year for Grand Sungkono Lagoon, Surabaya, and Sustainable Development of the Year for Grand Kamala Lagoon, Bekasi.
Moving forward, PT PP Properti Tbk has been busy in the handover activities of seven more vertical residential locations (mostly dominated by student residences) since the fourth quarter of 2020. To meet student needs and preferences, the company has added more green areas mixed with open sports facilities to support their recreational activities.